Great Food
Eat, Drink, and Be Merry Tonight
Grad Nights Provides Lots of Great Food
One thing we have learned from the thirty plus years of coordinating thousands of successful graduation parties – Kids Love to Eat! Most importantly, we know what they enjoy most and make sure there is plenty of it! Our Grad Nights buffets are filled with the food that teenagers love and of course, we offer you lots of menu choices too! Plus, count on us to always provide for your vegetarian and gluten intolerant guests as well.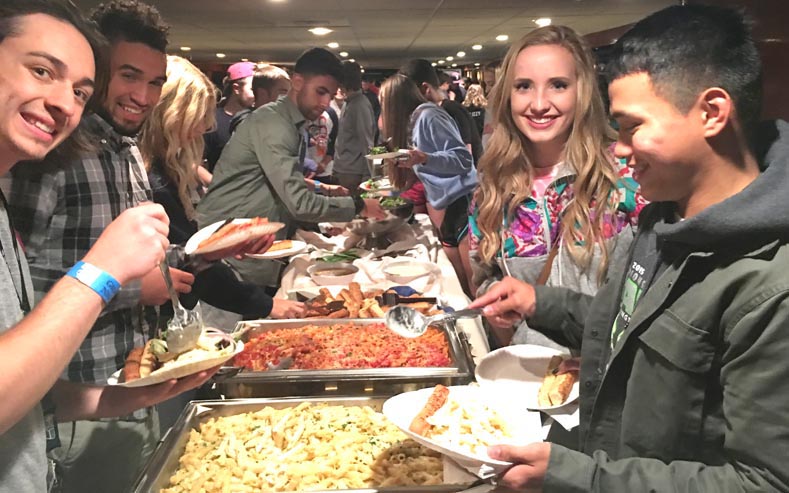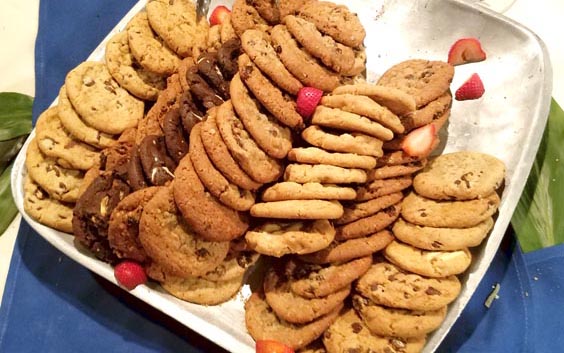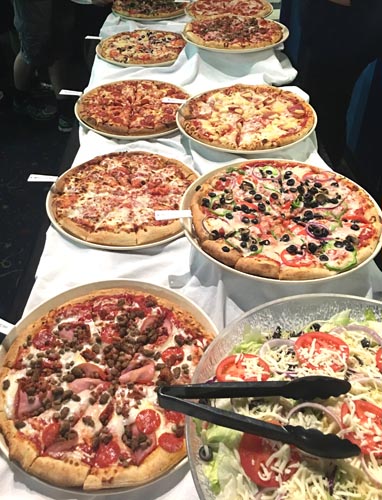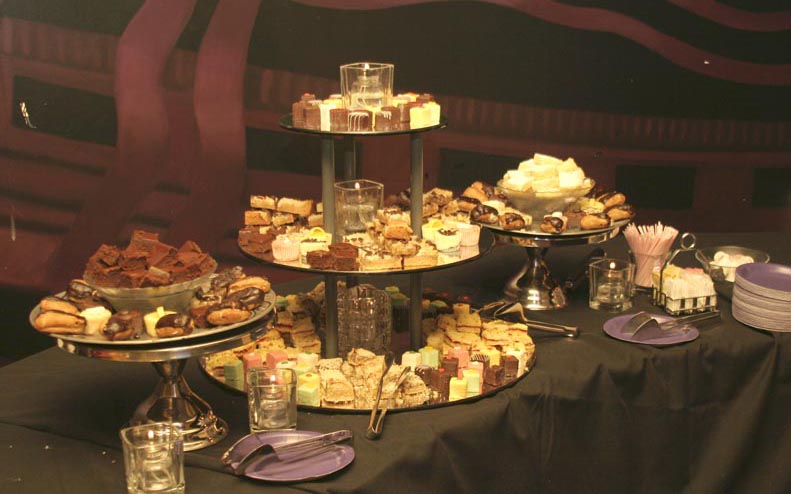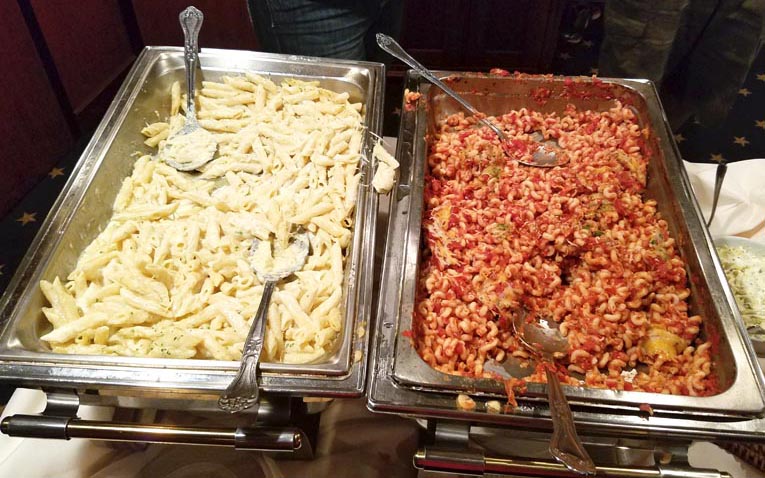 Some of Our Most Popular Menu Options Include:
Pizza Buffet, with salad, fruits, vegetables, and dessert

Sub Sandwiches with all the trimmings

Bar-B-Q chicken, beef and more with side dishes

Pasta Stations usually added to one of the other entree selections

Continental Breakfasts, a wake me up choice for early morning locations

Sodas, Water and Coffee are included at most locations

Espresso, Lattes, and Mochas can be added to almost any menu

Tex Mex experience where grads create south of the border specialties
These options are ideal for munching and playing at the same time. Custom menus can always be created to suit the needs of your individual group. Ask us which menus seniors rate as their number one choice on our Graduate Surveys.